Visual Arts - 3D
... and here you should look what Grimboldtt has to show ...
W
orks in this category do not follow the traditional two-dimensional criteria of pictures. They have depth, embossed structures and have been created plastically. So three-dimensionality is given. Against positioning of real sculptures in a room, these pictures have been made for decorating the wall.
Different tools and equipment were used for example plaster and silicone.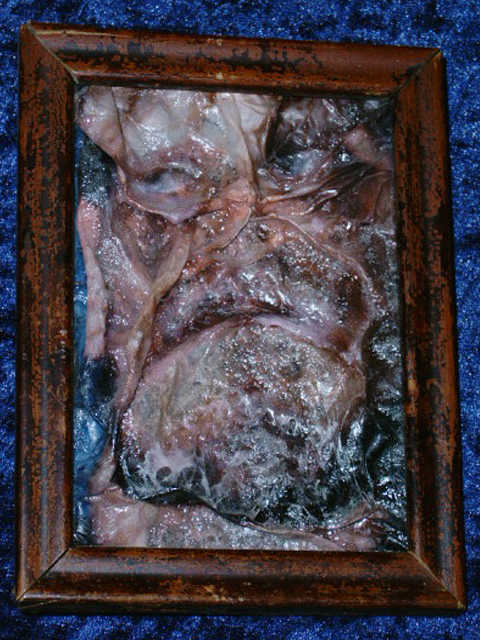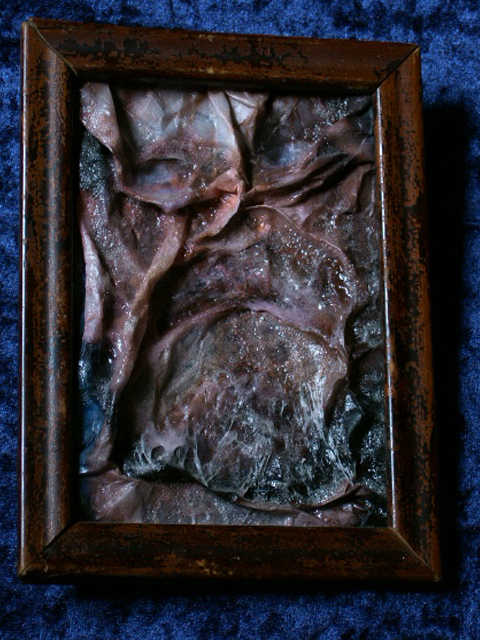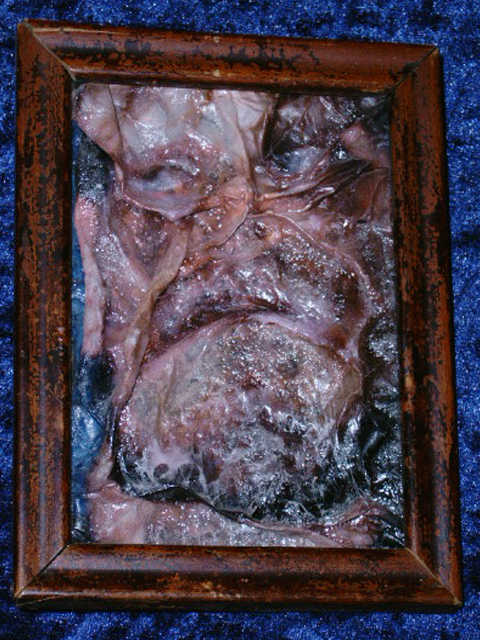 Grimboldtt-Self-Portrait: as large as a postcard with wooden framework; three photos because of different lighting conditions.

***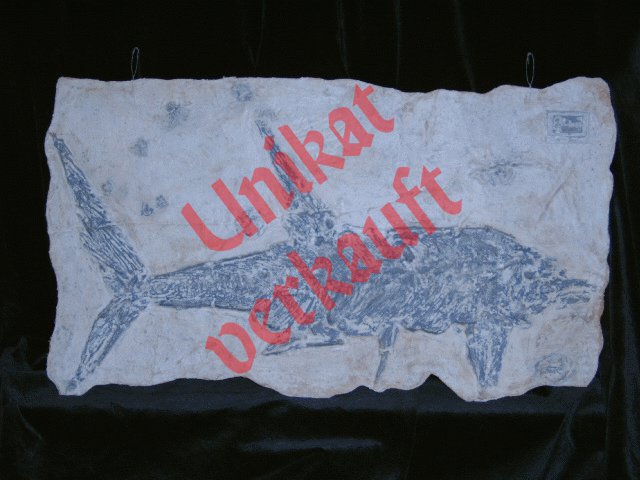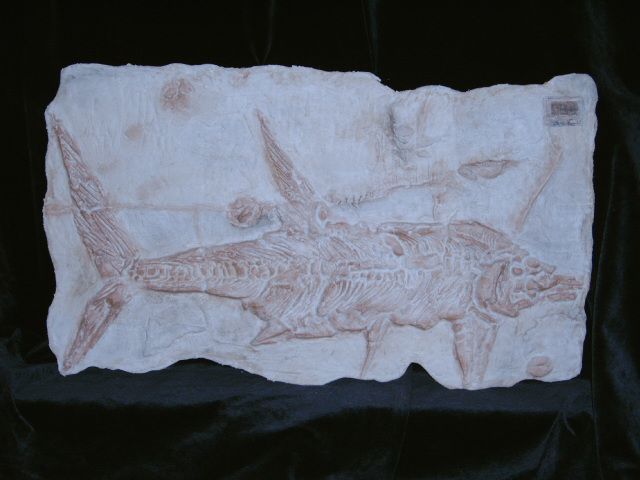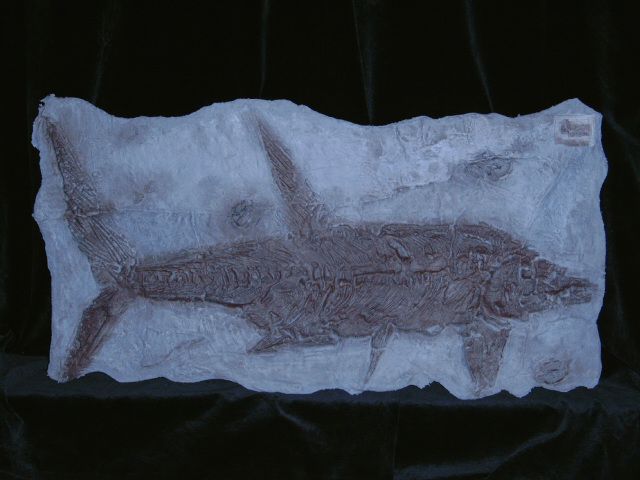 Grim-Saur - Series: up to now there are 4 versions of this primeval sea-dinosaur-fossil-imitation-sculpture made of silicone on hard masonite. The first two versions measure 0.94m x 0.54m and the last two ones 0.94m x 0.48m. You can see Grimboldtt's fascination for dinosaurs, primeval creatures and his preference for bones in his favourite colours. These works reflect dead bones from a kind of creature, that does not live anymore nevertheless whose former existence is indisputable after millions of years, because of fossils as archaeological evidence. This can be seen as a synonym for mortality and immortality.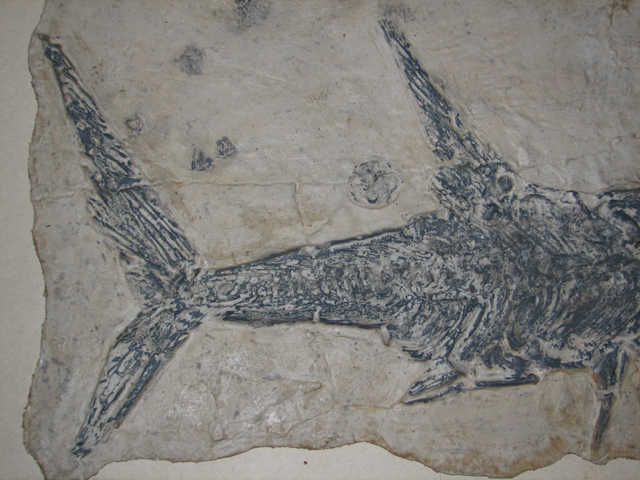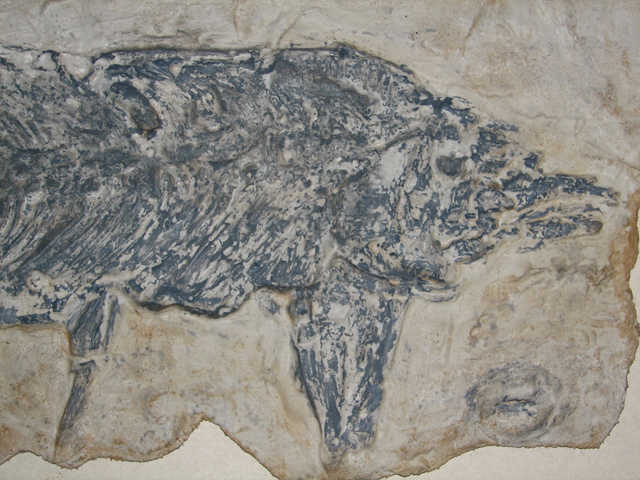 Additionally two closeups of Grim-Saur 01.

***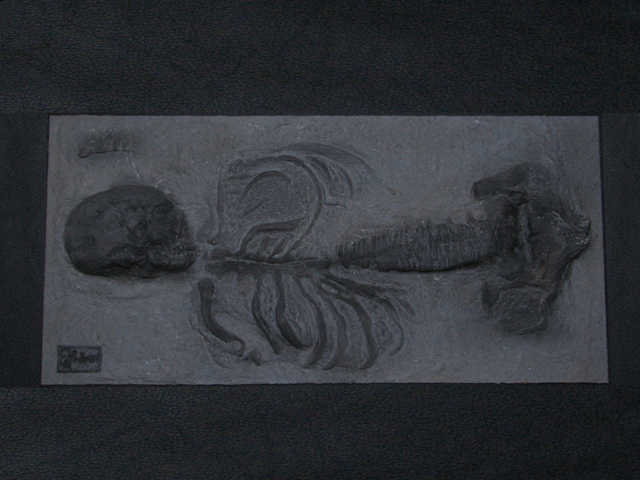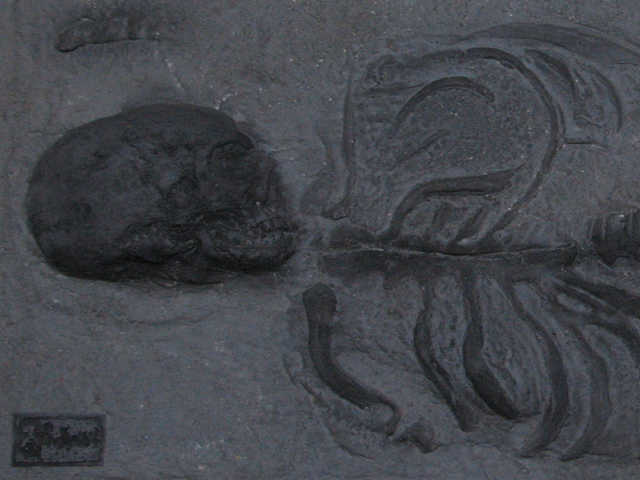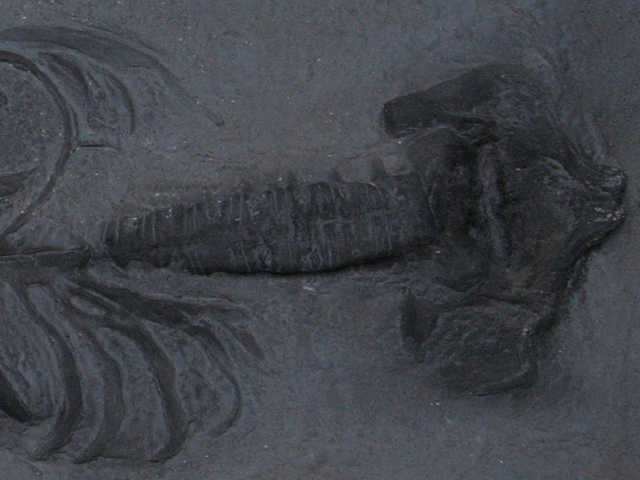 Grim-Skeletton 01 (Grim-Skeleton 01): the first model of the planned Grim-Skeletton-Series. a human skeleton-fossil-imitation-sculpture made of silicone on hard-masonite. It measures 0.69m x 0.34m and shows Grimboldtt's fascination for bones, skeletons in his favourite colours. It can be used in vertical and horizontal position.

***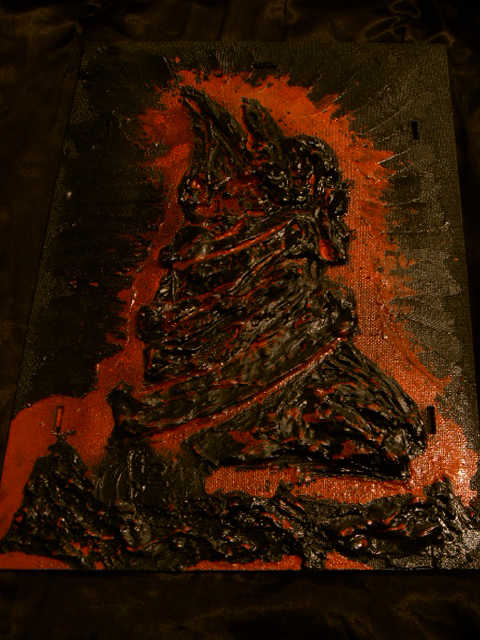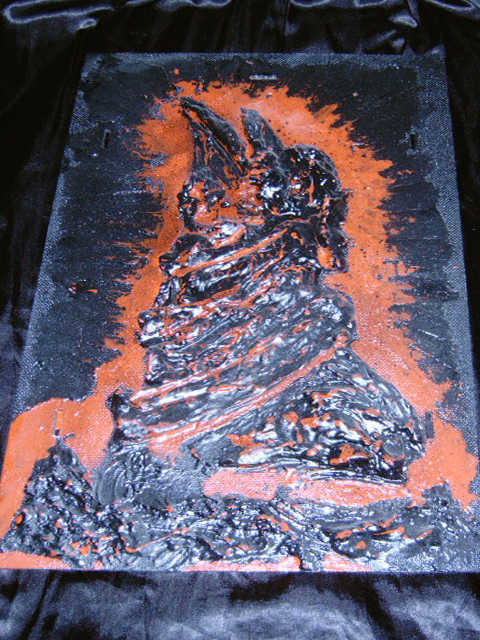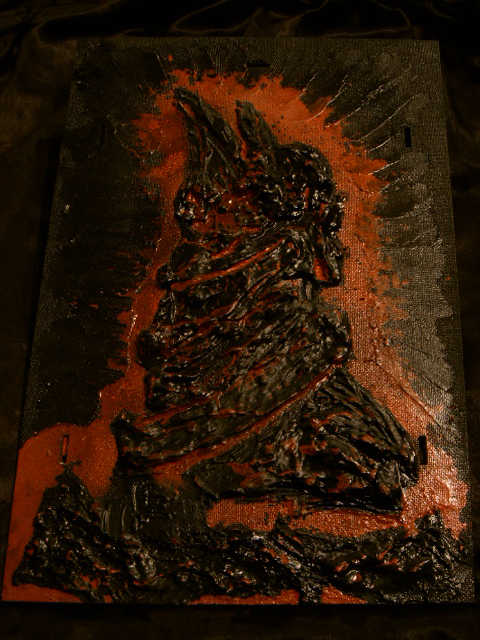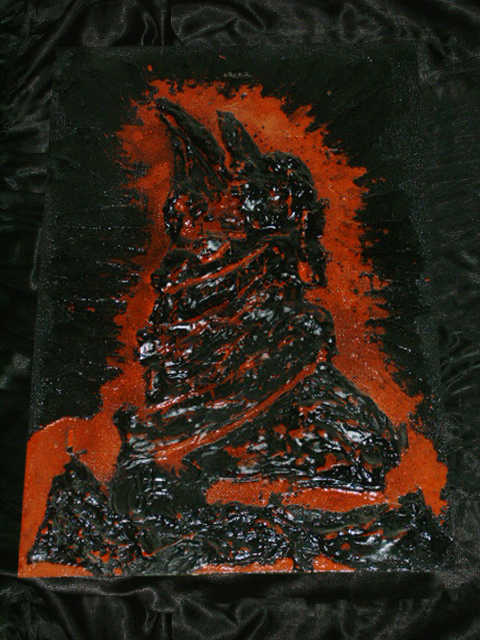 Teuflischer Scheiterhaufen (Diabolic Stake): heavily embossed picture made of plaster on hard masonite. Black and red painted abstract work. The subject is the devil as portrait in 2 forms or a lamenting person with upraised arms within the flames.
The 4 photos show the whole, the colour, underground and general structure by using different camera angles and lighting conditions.